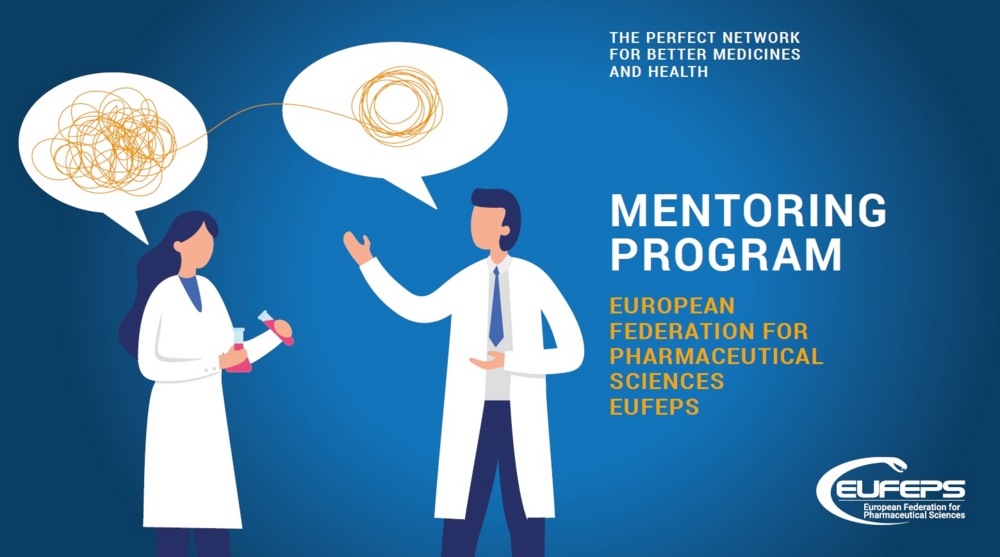 EUFEPS Mentoring Program
With the EUFEPS Mentoring-Program the activities of EUFEPS have been expanded by an effective instrument for the preparation of young pharmacists for their career entry.
The EUFEPS Mentoring-Program is offered on the European-Level and is an optimal chance to transfer the knowledge to the next generation and, at the same time, to integrate the potential of young people into the world of work. The Mentoring-Program is designed as a one-to-one Mentoring-Programme, i.e. a tandem consists of a mentee and a mentor.

MENTORING
Mentoring is the personal relationship between an experienced personality (mentor) and a less experienced person (mentee) to support personal and professional
development.
GOALS OF THE EUFEPS MENTORING-PROGRAM

> Sustainably promoting young talent in pharmacy
> Increase career opportunities in science, industry and society
> Prepare young people for the demands of their professional life
> Facilitate transitions and career entry
> make successful career paths visible
> Promoting the compatibility of family and career
> build sustainable career networks
Start of the next EUFEPS Mentoring-Program:
June 2023
Application as a Mentee
The application process is now open! Application deadline: March 15, 2023.
Upload you application here: Application
Become a Mentor
Registration as a mentor is possible at any time.