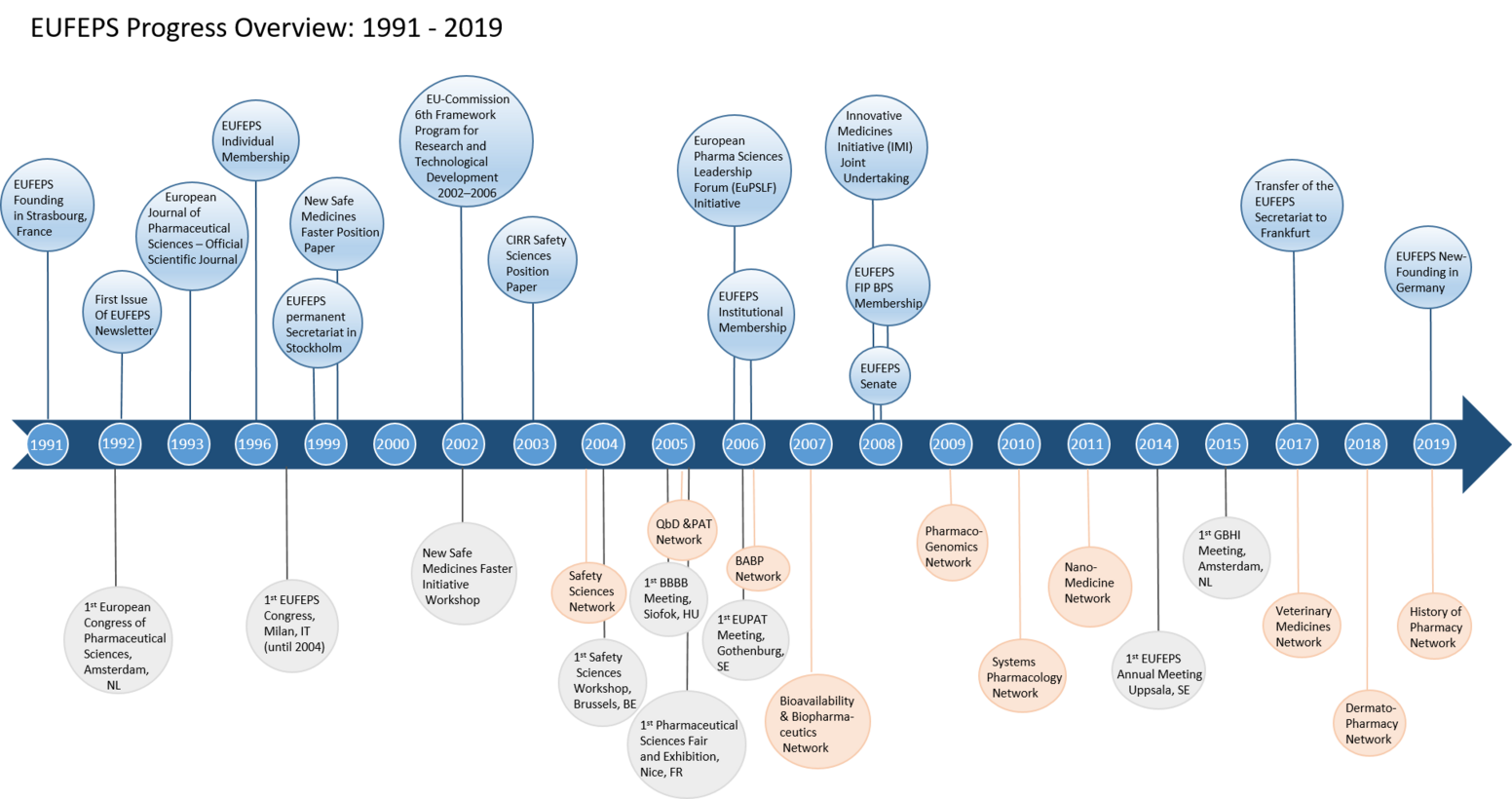 Before the inauguration of EUFEPS, the need for an independent, scientific European body to promote the interests of pharmaceutical sciences had been discussed for years. Also, there were scientific organisations established in several countries. In the invitation to a scientific meeting, held in conjunction with the 100th Anniversary of the German Pharmaceutical Society, in 1990, it was suggested that a European federation of pharmaceutical sciences associations should be considered. At the meeting, attended by representatives from Austria, Croatia, Czechoslovakia, Greece, France, Hungary, Italy, The Netherlands, Poland and Sweden, this idea was further discussed, and there was a general and enthusiastic agreement to proceed along these lines. A working group was formed, an important task of which was to prepare for a formal founding meeting in 1991.
On September 21, 1991, the inaugural meeting was held in Strasbourg at the Council of Europe Congress Centre. Mr. Anders Björck, President of the Parliamentary Assembly of the Council of Europe, opened it. He stressed, in his inaugural speech, the importance of working together for increased competitiveness. For this, he would rather see joint European efforts than uncoordinated actions, country by country. At this meeting, 16 national associations agreed to formally establish the European Federation for Pharmaceutical
Sciences (EUFEPS).
During the years, EUFEPS co-sponsored, and participated in the scientific programme of the World Congress in Pharmaceutical Sciences, and had organised the World Conference on Drug Absorption and Drug Delivery. Other initiatives included the innovative annual Optimising Drug Development conferences, the New Safe Medicines Faster project aimed at the EU 6th RTD Framework Programme, educational and training programmes, as well as the EUFEPS Annual Meetings in the Pharmaceutical Sciences, which bring together European scientists from all the disciplines comprising the pharmaceutical sciences.