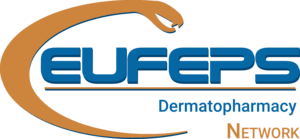 The EUFEPS Network on Dermatopharmacy
For systemically acting drug products the assessment of bioavailability is a commonly accepted standard to characterise biopharmaceutical properties of the dosage form. This well-accepted approach serves as surrogate for clinical efficacy and safety and is applied during formulation development of new dosage forms as well as for newly established routes of administration. Furthermore, the introduction of commonly applied bioequivalence acceptance criteria (e.g. of 80 – 125 % for AUC and Cmax) allows cost-effective generic approvals which ensure adequate quality worldwide.
So far, for locally applied and locally acting drug products ("LALA") the situation is more complicated. There is a trend to be observed amongst regulators that for those LALAs which are systemically available and for which the route of absorption goes through the site of action, systemic bioavailability is more and more accepted as a surrogate for equivalence in generic development. However, in the majority of cases, newly developed formulations for novel drug products or generic drug products need to be investigated in large clinical trials to assess efficacy and safety. This is not only very expensive, but such an approach also suffers from the very limited discriminatory power of therapeutic endpoint trials to differentiate the impact of product characteristics.
To date, there is a tremendous lack of adequately validated surrogate methods which may replace clinical trials in future. Furthermore, in the past in-vitro testing procedures have not proved adequately predictive, in part due to missing supporting data in product development and varying protocols between laboratories.
Many scientific activities are currently being pursued at universities, CROs and by industry to identify methodologies which can improve this situation. These activities cover in-vitro, ex-vivo and in-vivo testing procedures, methods to characterise drug absorption into affected skin areas, as well as the development of pharmacodynamic surrogate parameters which allow a biopharmaceutical characterisation.
The aim of this network is to coordinate and improve these activities. The idea is to create a platform which prompts the scientific community from universities and industry to engage in a more comprehensive communication with regulatory scientists and to stimulate exchange between these groups.
In the near future, guidelines from European as well as US-American authorities are expected to be developed and the EUFEPS network should contribute from a scientific perspective. Several stakeholders from universities, industry, CROs and agencies have already been contacted and the feedback is very positive: A number of scientists actively engaged in this field have committed to participation and support of this EUFEPS network for dermatopharmacy.