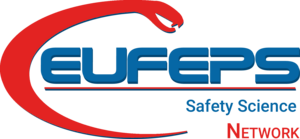 EUFEPS Network on Safety Sciences
"Safety Sciences" may be a way out of the attrition dilemma, it was suggested in a Position Paper in 2003, published in the EUFEPS Newsletter, initiated by the EUFEPS Committee on Industrial Research Relations (CIRR). Suggestions of it included that a workshop be organised to recommend further measures and actions.
A Brainstorm Workshop on Safety Sciences was organised by EUFEPS, together with its Committee on Industrial Research Relations (CIRR) and Committee on Training and Education (CTE), on April 2-3, 2004, in Brussels. For the outcomes of it, see the below 2004 Report and Appendixes to it.
There is now also a second Workshop on Safety Sciences, organised by EUFEPS, on July 2-3, 2007, in Vienna; and co-sponsored by the University of Vienna; the Austrian Academy of Science; the Austrian Research Centre Seibersdorf; Baxter Austria; and Pfizer France. In focus, at this Workshop, were education and training for safety scientists, which is very much needed including for the European Innovative Medicines Initiative (IMI). The outcomes of this Workshop include a number of reports on current status and recommendations on what to cover in, and how to arrive at, a post-graduate level "European Safety Science Curriculum" and due education and training, by utilising existing courses and adding new courses to fill the gaps. For detailed information, see the below 2007 Report and Appendixes to it.
Obviously, there is some important progress made by the EUFEPS Network for Safety Sciences, also reported in an Update Article of the December 2007 issue of the EUFEPS Newsletter. If interested to join the Network, including for update about further progress, contact the EUFEPS Secretariat and indicate interest in this field.